52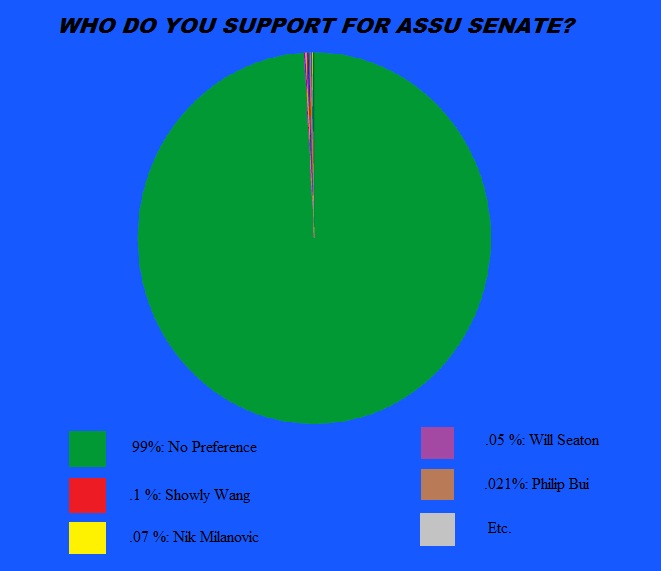 10 years ago
The Stanford Flipside has created a public service announcement to encourage the Stanford student body to get involved...

Here at the Flipside, we care about getting the truth from the candidates, so we did some detective work for you. We...

ASSU Senate candidates Showly Wang and Rebecca Sachs are making their presence felt across campus in a campaign that...